Family Medicine physician serving Montrose, La Cañada, La Crescenta, Glendale and neighboring areas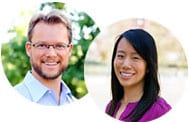 Take charge of your health!
Invest in yourself. Regain your health,
wellness and vitality starting now.
Call us today for an appointment.
(818) 957-6909
Contact Us
"Thank you for providing exceptional care for my son, Cameron, over the last few years. You are by far his favorite physician. While most kids hate going to the doctor, he loves visiting "Dr Yoshi". As a mom, having easy access to an approachable doctor who is willing to spend as much time as is needed with you and whose judgment you 100% trust is truly rare and priceless.
I am amazed by your accessibility. I love that I am not put on hold, we get an appointment same or next day, and we are seen within minutes of arriving. Then when we get in the room, you spend as much time with us as needed. Dr. Rahm, you truly are a modern medicine man. Thank you for compassion, knowledge, and accessibility. We will be coming back for many years to come."
– Lara M.
"I take this opportunity to express my gratitude for your services during the past years. I have felt very comfortable during this time with you as my doctor. I am extremely impressed with the way you take time not only to explain the diagnosis to me, but also to point out the options I have regarding treatments available. Thank you for your patience toward me, especially during those times when I do not completely understand my condition. I feel I am an integral part of the healing process. I know that I am in good hands."
– Enrique R.
"Dr Rahm has been my doctor for about the last year. I like him a lot and recommend him to everyone. I have found him to be very easy to talk to and ask questions of. He is kind, honest, very smart, and seems up-to-date with recent developments in the medical field."
– Terry B.

02/20/2012
"As longtime residents of the Los Feliz area, we have been searching for a local doctor who we can trust as our primary physician. For years we have commuted to Santa Monica, UCLA and Beverly Hills for appointments with various doctors, fighting traffic and dreaming of finding a great doctor closer to home. Late last year, we discovered Dr. Yoshi Rahm and our search is finally over!
Conveniently located in the Montrose area, Dr. Rahm has been an incredible resource for us already. He has a calm, confident and caring personality and his appointments are never rushed. He takes the necessary amount of time to thoroughly understand the problem and recommend a variety of thoughtful solutions. His treatments balance both traditional and natural remedies and we feel fortunate to have found such an exceptional local doctor who doesn't rely exclusively on the pharmaceutical industry for healing.
Quite honestly, Dr. Rahm is the best doctor we've found in Los Angeles. Check him out–we're confident you will be as pleased with your experience as we have been."
– Jon G.

04/10/2014
"I was headed for what two orthopedists and one neurologist said was certain surgery on my cervical spine when I discovered and started being treated by "Dr. Yoshi."  When I first went to see him in mid-January of this year, the nerves being affected in the cervical spine resulted in weakness and coordination loss in my right hand, so that I couldn't even engage in my favorite hobby of playing guitar.  I couldn't turn off my iPhone with my right forefinger, or shuffle a deck of cards.  Now I can do all of those things!  I recommend him most highly, although be aware that he's in demand and isn't always taking new patients."
– Jonathan B.

07/07/2014
"I can't say enough good things about Dr. Rahm! I have been seeing him for a few years now and recently began seeing him for some chronic hip pain. I had surgery on my right hip for a labral tear and began having pain in the other hip. Dr. Rahm recommended that we try "Prolozone" injections to try and help with the pain. After surgery I was trying to rehab but my good hip was giving me so much trouble so we tried this and after 3 injections the pain was so much better. It is not gone but it has improved so much that my rehab is going smoother and I'm getting around a lot better!"
– Christie M.
Prolozone for Knee Pain Patient
Prolozone for Shoulder Pain
Prolozone Treatment for Knees
Prolozone for Shoulder ∓ Jaw
Prolozone Ozone for Neck, Arm, and Hand Weakness
© 2018 Oasis Family Medicine, Inc.