Family Medicine physician serving Montrose, La Cañada, La Crescenta, Glendale and neighboring areas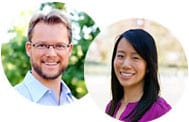 Take charge of your health!
Invest in yourself. Regain your health,
wellness and vitality starting now.
Call us today for an appointment.
(818) 957-6909
Contact Us
Welcome – It's Time To Finally Feel Better
We offer you exceptional integrative and modern medical care, ample one-on-one face time, and the tools to manage your own health, caring for you in-person or with the convenience of telemedicine visits.
Family Medicine Glendale, Montrose
Dr. Yoshi Rahm and Dr. Anne Kuo are double board certified in both Family Medicine as well as Integrative & Holistic Medicine. Board certified Family Nurse Practitioner Kellie Kell has decades of medical experience in the emergency room, as an allopathic primary care provider, and now as a functional medicine provider. They hold additional certifications and training in Brain Health, Oxidation Therapies, Nutritional IV Therapies, Neurotransmitter Therapies, Bio-identical Hormone Replacement, Homeopathy, and they are continuously learning more!
Their innovative medical office in North Glendale / Montrose integrates conventional western medicine with alternative holistic medicine to create optimal health. Patients appreciate minimal waiting time in a tranquil setting, and prompt appointments for established patients with skilled and compassionate physicians. Dr. Rahm has also been an attending teaching physician at Glendale Adventist's Family Medicine Residency. Recognitions include multiple years of "Best Holistic Specialist" by the Crescenta Valley Weekly and multiple years of "Patient's Choice Award." One of Dr. Kuo's and Kellie's specializations is in providing prolozone therapy for those looking to improve/resolve their arthritis knee pain. See info to the right for further learning. All three are grateful to team with you to help you create your optimal health by integrating conventional western medicine with integrative, holistic, and functional medicine.
Please note that Dr. Rahm has a hybrid insurance-SUBSCRIPTION based practice and due to his expertise it is currently a 'waiting-list' practice for new patients. Dr. Kuo and nurse practitioner Kellie Kell have a hybrid insurance-SURCHARGE based practice and are currently accepting new patients. Please click on the highlighted payment models to read why we ask you to invest in your health more than you will with most conventional doctors. You can also learn more by watching the "Escape Fire" movie trailer.
10 Reasons to Collaborate with an Integrative Holistic Physician
1. At Oasis, we help you bridge a critical gap between conventional western medicine and integrative, holistic, functional medicine, blending the best of important schools of thought.
2. We typically spend a greater amount of time with you.
3. Integrative holistic physicians are inclined to form close collaborations with you.
4. We treat you as whole people, not your diseases.
5. We view symptoms in the context of an underlying problem, attempting to treat the cause, rather than to suppress the symptoms alone.
6. We provide a broad array of modalities and options for healing, focusing first on lifestyle.
7. We can prescribe drugs when necessary, after first considering other natural and safe options.
8. We are caring, compassionate individuals.
9. We focus extensively on disease prevention.
10. We have a natural passion for lifelong learning and healing.
Take charge of your health! Invest in yourself. Call 818.957.6909 to schedule an appointment so that you can regain your health, wellness & vitality starting now.
As heard on iTunes, featured on East Glendale Advice Givers™ Podcast. To listen to the full Interview where I talk about Stem Cell Therapy, click below. Download Video Transcript Here.
We help people like you who are suffering from painful knee arthritis free yourself from pain in an effective, easy and safe manner using Prolozone.
Testimonial and endorsement of Oasis Family Medicine by Dr. Joseph Mercola of 
Mercola.com

– the #1 most visited natural health website in the world
© 2021 Oasis Family Medicine, Inc.